How to Make Bananas Ripen Faster than Ever
Gems Gems, May 21, 2017
Banana bought from local market is not ripe?  Need it for some guest or kids. Don't worry we have some hacks for you to speed up the  a ripening of banana.
Do you know banana and other fruit produces Ethylene? This component is responsible for the ageing and proper ripening of banana.  You cannot smell or see Ethylene. You just need to do some tricks to enhance and retain the production of Ethylene, to get your banana ripen. Here are a few tips to ripen banana in less than 5 minutes to up 48 hours.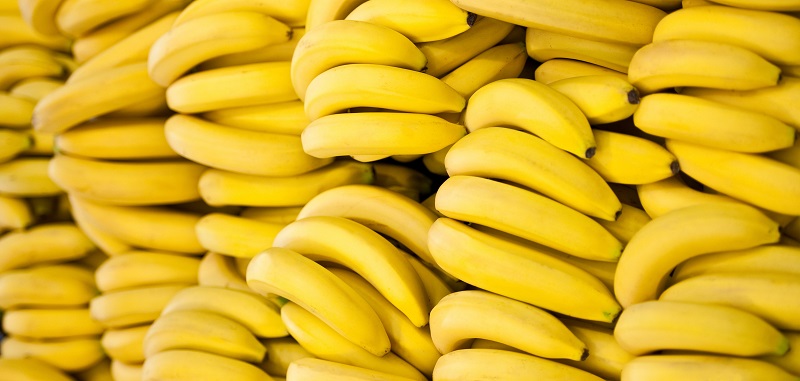 Bunch the Bananas (24 to 48 Hours)
Keep the bananas in a bunch and do not separate it. Add as much as banana so that it may produce more Ethylene at a particular point and thus hastens the ripening of banana. Better keep it in a closed area so that more ethylene is retained. This method hastens the ripening of Banana than the normal process.  Green bananas can be ripened in 24 to 48 hours using this method.
Keep it in a paper bag (12 to 24 hours)
Take the bunch of Bananas that needs to be ripened and keep it in a paper bag.  This will help in speedup the ripening process of banana.  Make sure that the mouth of the bag is properly closed and keep it in a warm place.
Keep bananas in a warm place (12 to 24 hours)
Keep the banner bunch of Bananas on top of a fridge or near the fireplace or a heater, or inside a cooling oven or any other warm place.  This helps banana to ripen in 12 to 24 hours.
Keep bananas along other fruits (12 to 24 Hours)
Keep bananas along with other ripened fruits that produce ethylene. You can keep fruits like apple, pears or apricot.  Find a more ripen fruit, cut it and keep along with banana.  This process will hasten the ripening process.  Here ethylene produced by other fruit help in ripening the banana very fast
Add humidity (12 to 24 Hours)
Adding humidity hastens the process of the ripening.  The process of ripening can be stalled due to low humidity.  Best way to increase humidity is to sprinkle little bit of water on the bunch of bananas and keep it in paper bag closed. Keeping it near a humidifier may also speed up ripening. Do it only if the weather is dry.  Adding more water or keeping in a very humid and closed space encourage mould.
Use an over to ripen the banana (15 to 20 minutes)
Preheat the oven to 300 degree Fahrenheit or 150 degrees Celsius. (or You can set the oven to the lowest available heating capacity to avoid blackening of banana) Keep the banana separated in a baking sheet in the oven. Turn on the oven up to 15 minutes and check the banana is ripened or not. If not, you may need to keep it for another 15 or 25 minutes depending on the banana to get it ripened properly. This method may not suit for that direct consumption but can add the banana for your favourite recipe.
Microwave method (2 to 10 minutes)
Keep the banana with the cover in a microwave and heat it for 2 minutes.  check the softness of the banana.  if the banana is not soft keep it for another 2 more minutes continue this process until it is done. Use the banana in your favourite recipe
Related recipes you might be interested
Bananas Ripen Faster hacks,How to Make Bananas Ripen Faster than Ever,How to Make Bananas Ripen Faster tips